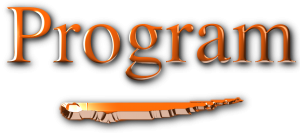 In advance
You'll firstly be invited to take a test to analyze your efficiency. In return, you'll receive an assessment of the different aspects of your working life – those that are going well, those where you at risk of problems, and those where you need to take urgent action.
In addition, you'll create your own analysis of your responsibilities, what you think of your current working situation, and ways to achieve improvements that you identify as desirable.
A series of e-learning modules will help you to reinvent the way you work by adopting models used by highly effective people.
Part 1: How to simplify your life, and those of the people you deal with.  How can you save time?
=> By creating effective habits for yourself
Part 2: How can you find everything when you need it?  How can you create a working environment that allows you to work effectively?
=> By setting up effective information management systems
Part 3: How can you find time when your diary is full?  How can you learn to focus on the essential and to progress in your career?  How can you manage priorities – your own and those of others?  How can you learn to step back and take a wide view?  How can you track the thousands of little daily tasks/ How can you find new, startling reserves of energy?
At the end of the course
An evaluation will be carried out to demonstrate the progress that you have made toward the effectiveness goals that you set yourself at the start.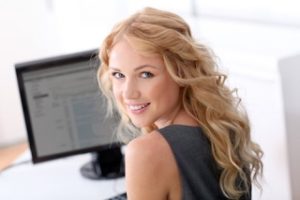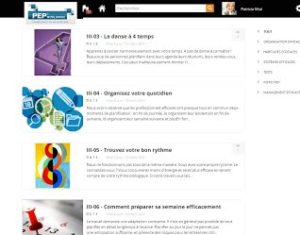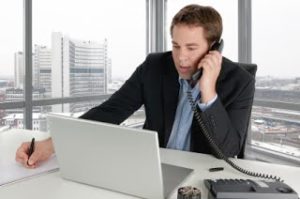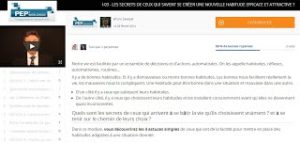 What are the benefits of the Distance Learning e-PEP®?
A three-month program – time to put in place the changes that you want to make!

Small learning units, just fifteen minutes per day, making it easy to establish a rhythm!

Interactivity within the learning modules for an active learning approach!

Immediate application for your daily working life, with concrete situations and visible results in the way that you manage your workload.

Personalized support by a PEP® trainer who will support you from start to finish, follow up on your achievements, answer your questions, and help you to find the best practical solutions for you, in your own context and at your professional level. Discussions take place via phone meetings, e-mails, and social networking. You won't be alone – you'll be part of a support network !